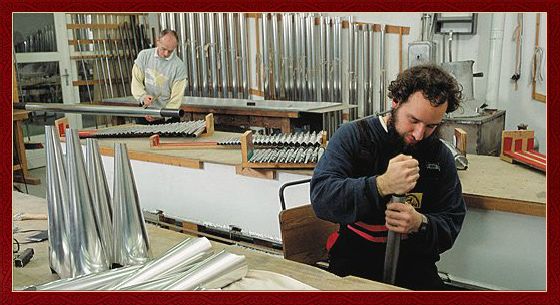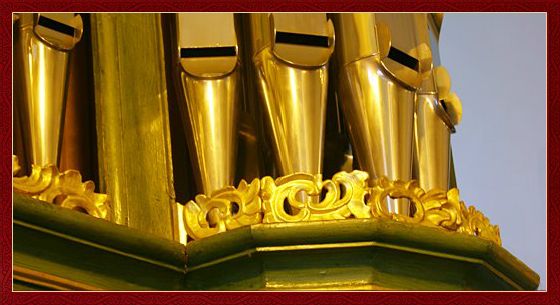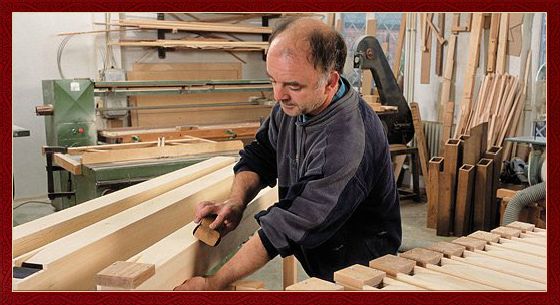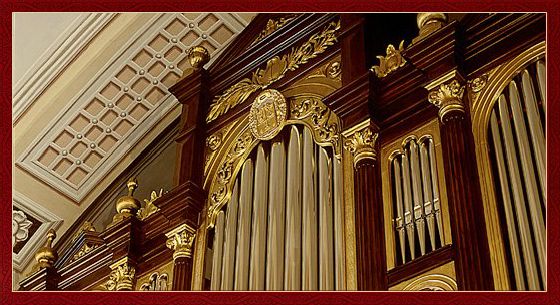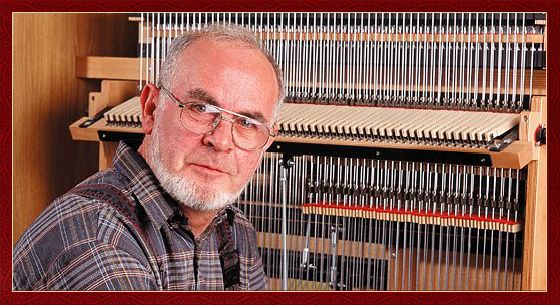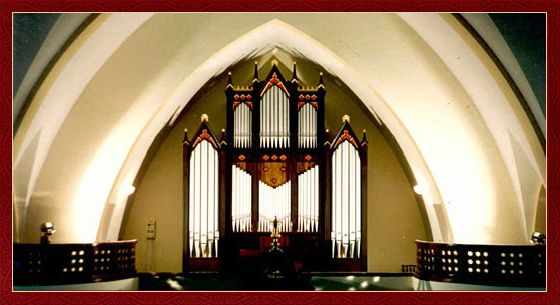 ORGAN-BUILDING
PARTS

ORGAN-BUILDING:

Our main profile is constructing new organs. We take on the construction of smaller (continuo, house and saloon organs, positives), medium range and broad registered church and concert organs.

Our team performs every phase of the complex work of organ construction. The design and the technological planning of the instruments, the metal and wooden pipes, the tracker action and the console, the air supply system and the wind chests, the framework and the organ case are all the handmade productions of our specialists.

Each organ is unique and one-off. After consulting with the customer, we start building a new organ with preparing the proportionally scaled plans of the frontal appearance and tyhe inner structural elements on the grounds of the disposition to be constructed. If necessary, we draw several plans on the frontal appearance demonstrating the possible alternative solutions. In constructing the structural elements we pay extra attention to the optimal arrangement of tracker action and air supply. At the same time it is not a less important consideration that we assess the acoustic conditions of the space in the church concerned, and on the grounds of the results we achieve the optimal sounding of the unique characters of the different registers and the proper proportion and required effect of plenum and tutti by the proper sizing of the pipe rows.

We construct slider chest system organs in the first line, but we deal with cone chest and membrane chest systems as well. Besides mechanical instruments we manufacture pneumatic, electro-pneumatic controlled instruments, too. We take on the repair, restoration, maintenance and tuning of pipe organs of every system. Further, we take on the restoration and protection of organs qualified as ancient monuments, according to the directives adopted in Europe and accepted in Hungary as well.